Tudor Modular have gained a reputation for the supply of portable accommodation and storage containers, but are now experiencing an upturn in their refurbishishment division, as customers look to extend the life of their own cabins and containers.
"People are realising that giving their portable office, canteen or toilet block a refurb every few years, not only extends its life, but improves the image of their company and boosts the morale of the staff who use them" MD of Tudor, Paul Beckett goes on to say " Everyone wants to work in a pleasant environment, and it is a win win situation, as the value of the asset is enhanced too"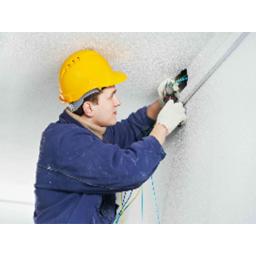 Tudor Modular believe that as we emerge from the COVID-19 pandemic, businesses will also want to use existing cabins and storage containers for longer than originally planned, they will focus more on their core activities to invest limited capital. Utilising the skills already in place for their own hire fleet, Tudor are well placed to offer a full package to customers, that may also include the hiring of additional units, particularly if existing office space does not conform to social distancing recommendations.
If you would like to receive a no obligation estimate for the repairing, or just freshening up your cabin or container, call Tudor Modular on 01206 322121